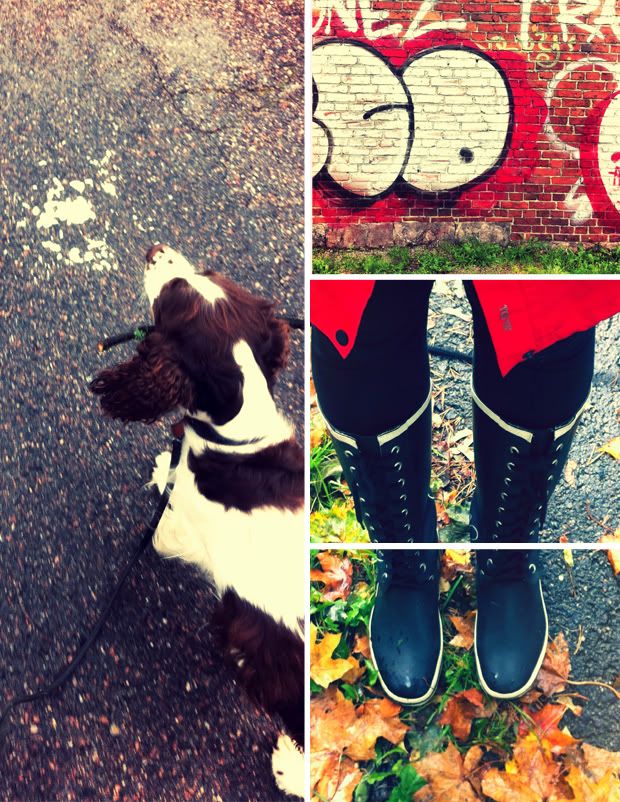 My iPhone photos from today
Hey bubbas! Guess who's still all poorly and trapped inside the apartment? Me. This silly thing is totally wearing me out and I'm about to go nuts if I have to lay low the whole weekend. Luckily the pup needs a walk couple of times a day, so I need to go out for some fresh air. I almost hugged the people passing me by on the street - it was so nice to see PEOPLE!! Hih ;) But our walk took it's toll on me, and I'm back under my blanket sneezing the night away.
One thing that has kept me company this week is
Instagram
. As many of you know they made a major update this week, so I've been playing with the new filters and effects. Not sure yet if I'm in love or not. There's some new filters that I love like
Amaro
,
Rise
and
Hudson
. But I'm so disappointed with the way they've changed some of the old filters. The colors and textures don't seem the same anymore. Or is this just me? Any of you having similar mixed feelings? To alleviate the pain from the update, I uploaded the
Camera+
. I'm starting to think that they'll make a good combo for editing and sharing photos on my iPhone.
Ps. Phew. This was probably the longest post I've written for a while. Can you tell I'm bored? ;)