Guess what sweeties?! You can now get my freelance design work through the fab
Freckled Nest Design
! I'm super excited to see what kind of new work and opportunities this will bring. And I'm so happy to be a part of such a talented bunch designers! When I started blogging a little over a year ago, I often wondered to the FND page and imagined my face up there. I could have never ever imagined that only a year later, I'd join the team. So this really is a little dream come through! It's funny how things work out :) But without further ado, I want you to meet my new team!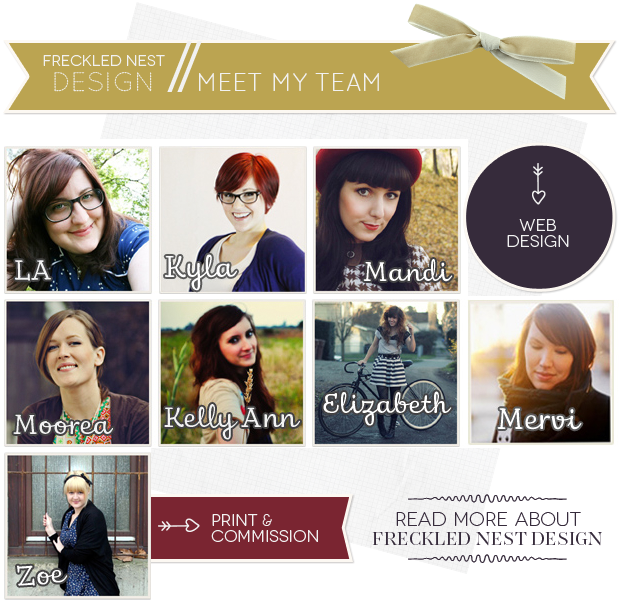 How Freckled Nest Design works
Considering a custom blog design can feel overwhelming at first, but it's so much fun! FND designers love dreaming up the perfect look for you, and these steps will help you understand how you can get started...
All FND designers design for Blogger, Wordpress, Typepad, Squarespace - and more! All you have to worry about is finding someone whose style fits yours :)